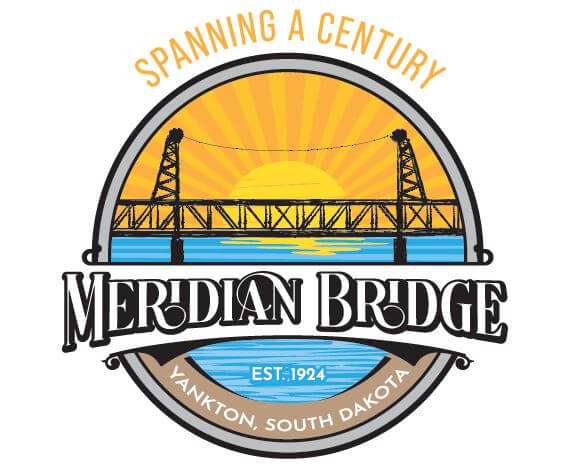 Spanning a century! The Meridian Highway Bridge opened to the public on Sunday, October 12, 1924 and has been an iconic Yankton area landmark ever since. Learn more about the history of the Meridian Bridge on Wikipedia and the National Park Service website.
A taskforce has been set up to plan for the Centennial Celebration and updates will be provided on this page as well as the official Facebook and Instagram pages.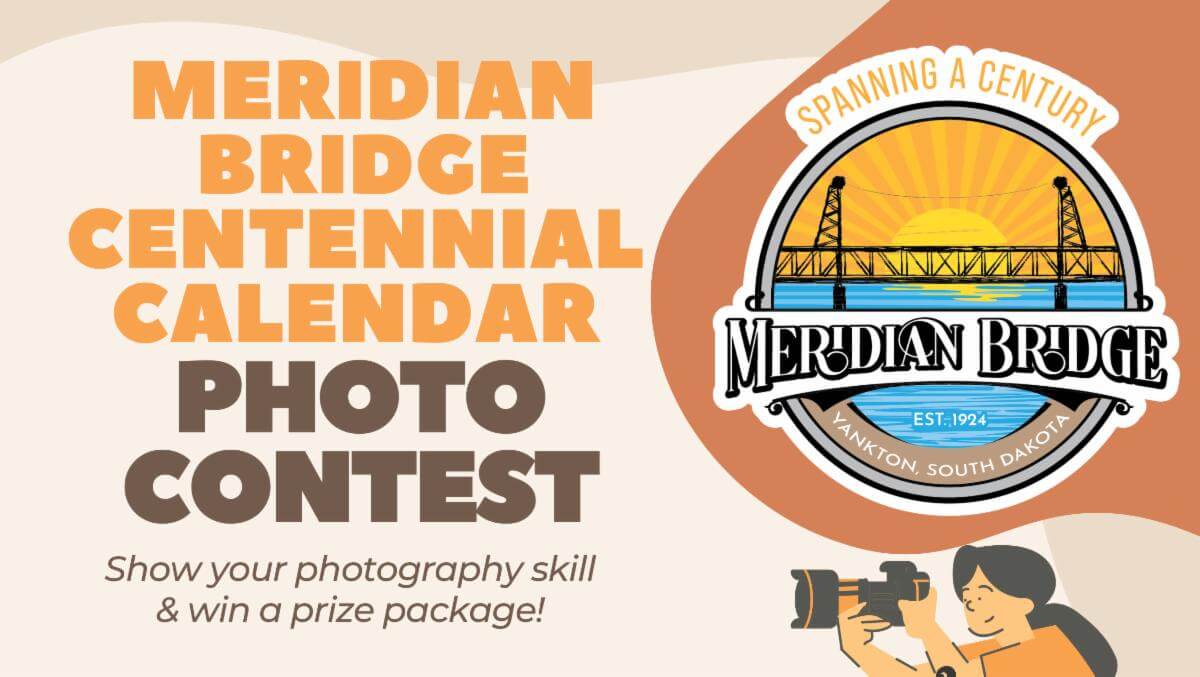 The Meridian Bridge Centennial Celebration Task Force invites you to search your photo archives or get out your camera and share your best shot of Yankton's Meridian Bridge!
Find your best photo of the bridge which may include pictures of pets and family on the bridge as well as the bridge through the many seasons. Winning photos will be included in the calendar with photo credit. Also, a prize package will be awarded to each individual whose photo is included in the calendar.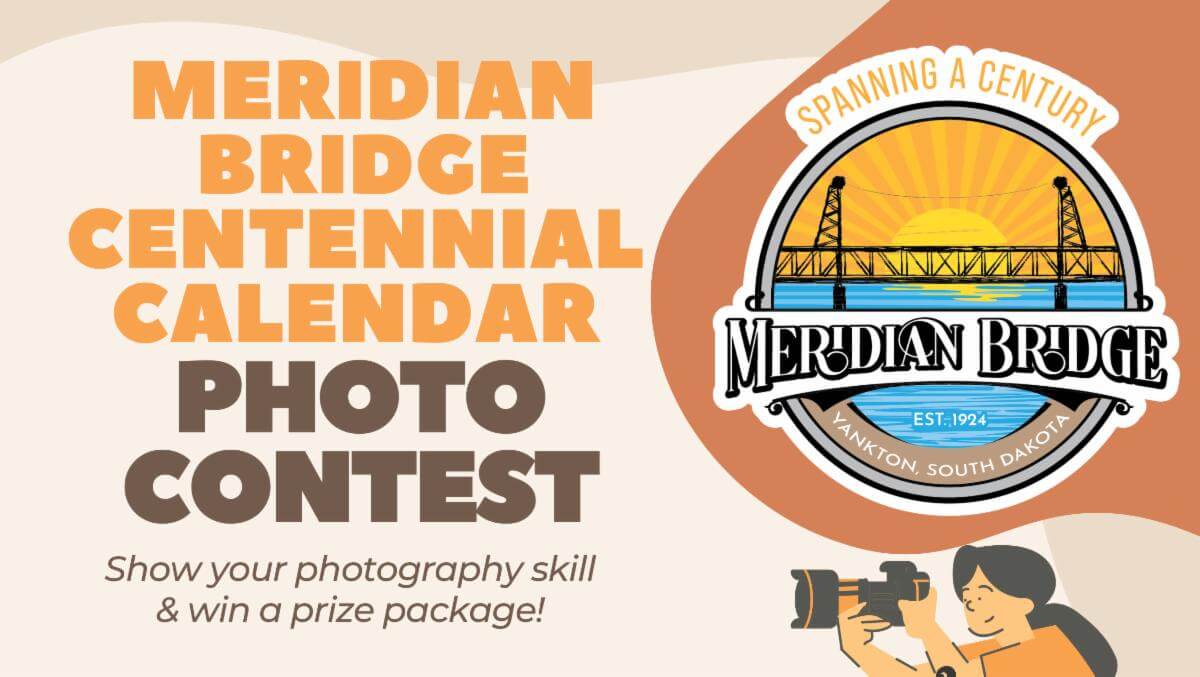 A Visual History of the Yankton Meridian Bridge
1919: The Meridian Bridge Highway Company started construction of the Meridian Highway Bridge to replace a ferry and seasonally operated pontoon bridge. The project was unique in that it was funded by a private group of investors.
October 11, 1924: A dedication ceremony and parade were held when the Meridian Highway Bridge officially opened as a toll bridge connecting South Dakota & Nebraska.  The total construction costs came to $1.1 million and the bridge was one of the first to be built over the Missouri River at the time.
The Meridian Bridge was the final link of the Meridian Highway which was later became U.S. Route 81. The bridge was built with a double deck to facilitate rail travel, but the rail line never materialized. It also featured a movable span and lift mechanism to allow river traffic to pass underneath.
1946: The City of Yankton purchased the bridge for $700,000 from the Meridian Bridge Highway Company
1953: The bridge was refurbished, the toll was removed, and the bridge became a free facility, which the State of South Dakota took ownership of shortly afterwards.  Around the same time, the lower level of the bridge was converted to carry vehicular traffic.
1983: The lift mechanism was removed from the bridge
1993: The Meridian Bridge was placed on the National Register of Historic Places
October 11, 2009: The Meridian Bridge was closed after the new Discovery Bridge was opened to traffic
2010: The Meridian Bridge re-opened and converted from vehicle traffic to pedestrian use. The nearly $5 million dollar project included structural repairs, spot painting, lighting and railings.  The 2010 project is expected to extend the lifespan of the bridge by at least another 25 years.
Click here to take a virtual walking tour of the Meridian Bridge on Youtube!